[Interview] HALU "Wellness and Sutainable living starting from Food"
Our INTERVIEW series ask a variety of professionals for tips on how to enrich our daily lives and naturally participate in sustainable initiatives.
In this volume, we interviewed Ms. HALU, who is promoting a sustainable and creative lifestyle through "food," about the importance of life she feels from working in the fields, and about dining that enriches her life.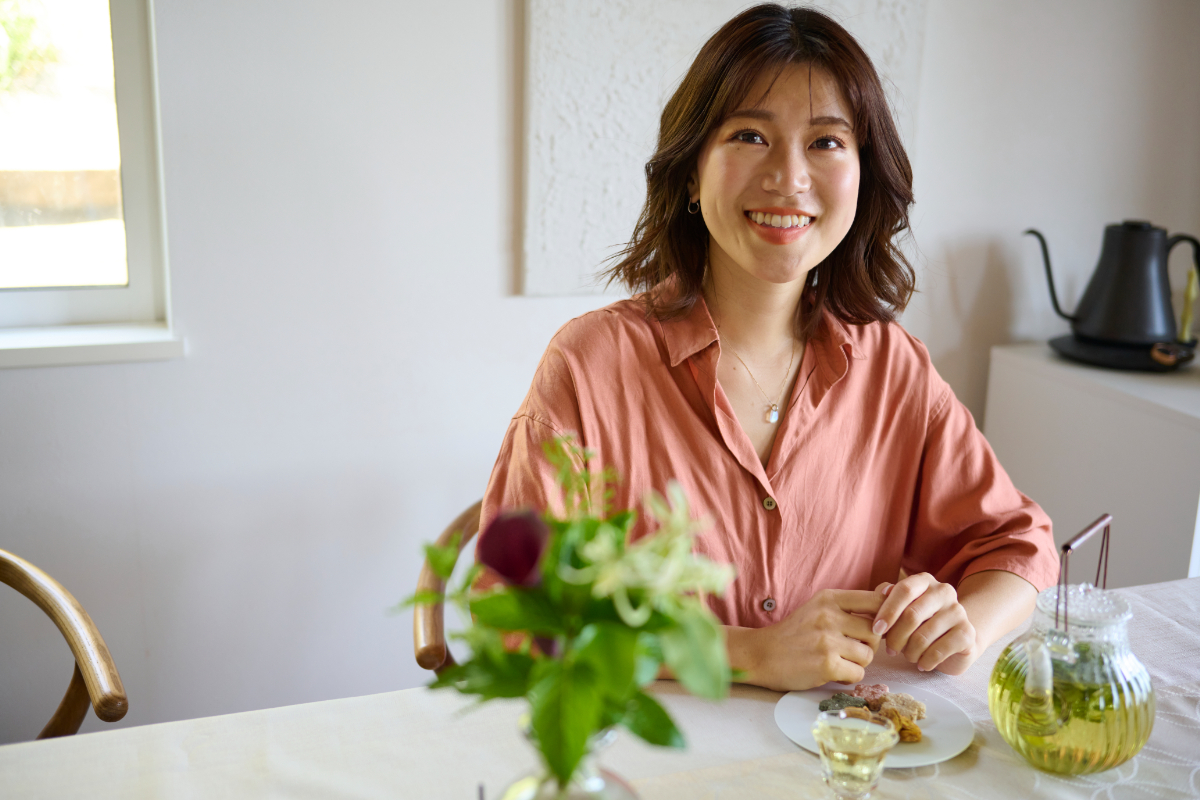 -Life in Hayama, about her fields-

HALU Hayama is my hometown. About 4~5 years ago, I was working on a YouTube project to promote Hayama, and I was interviewing people who were living a variety of "Hayama-esque" lifestyles.
One of the people I visited at that time was a Hayama beef producer who was also engaged in farming. He contacted me after a long time and said, "I have an extra field, would you like to do it?" I was very happy to hear from him.
Since it was a large site, we decided to do it together with everyone in the "eticoya" community that I manage. It is a really pleasant place to visit, and just going there is energizing.
-Try and error, growing up the fields-

HALU We started by improving the soil. We're going into our third year this June, and we're still trying things out.
The advice seems to change with the condition of the soil, and the farmer who teaches me like a coach tells me, "Learn by trial and error!" They say something like that.
What we are doing is basically natural farming, which is growing without using any fertilizers or pesticides. Yields are hard to predict, but that will eventually recover as the soil improves. This is a challenging period.
Weeds are also not pulled when growing naturally, as long as they do not interfere with the natural process. I feel that vegetables grown according to the flow of nature have more energy.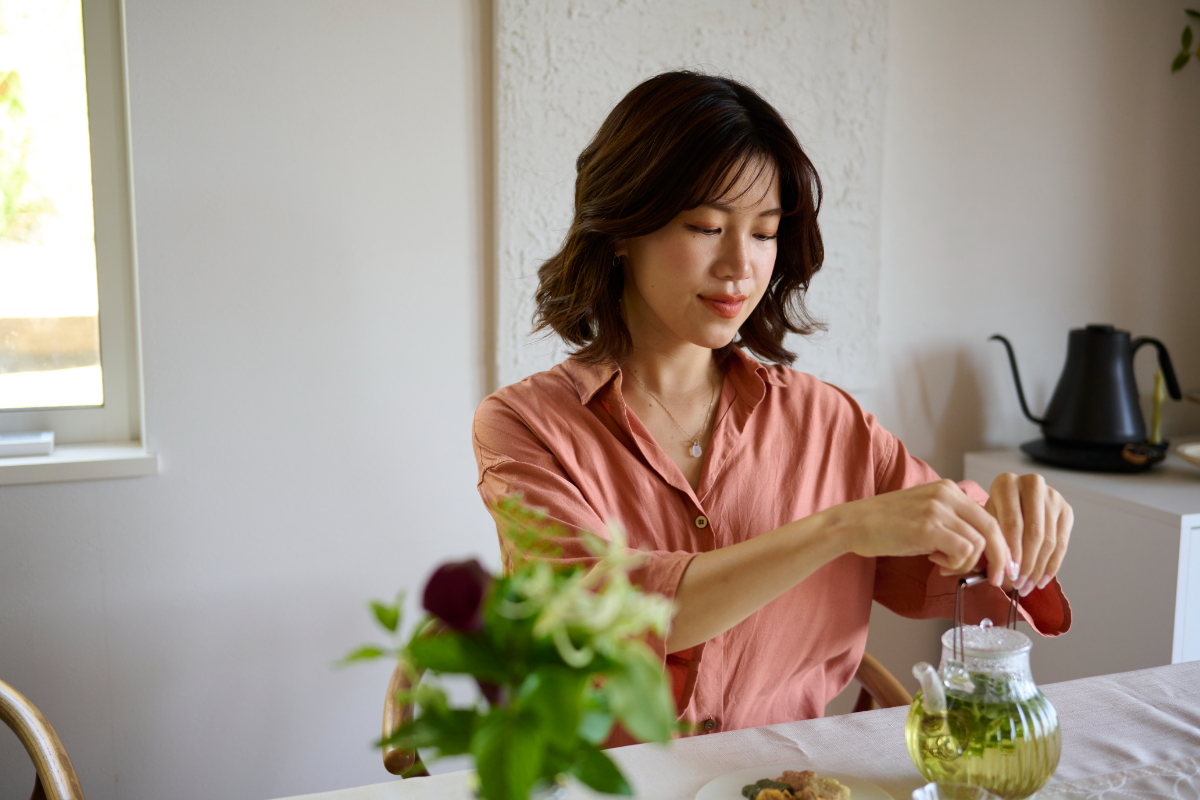 -Following the natural order enriches our lives.-

HALU When I started working in the fields, I could feel the sense of "receiving life" in my daily diet, and my sense of gratitude and sensitivity increased. I feel that vegetables, like meat and fish, are of course living creatures. I have learned not to harvest too much, and to harvest an amount that will grow back there.
Weeds used to be disgusting, but even they are becoming lovable.
That is how directly I have come to feel life sprouting. Since the energy of each ingredient is also high, I have recently been trying to eat in a really simple way, cooking based on real fermented seasonings such as miso and soy sauce.
Eating "what you see growing up" with its bare energy is, in my opinion, a rich dining experience.
I think it is important to see that cycle with your own eyes. You should try growing herbs, mint, and condiments in your vegetable garden, for example.
Nowadays, there are so many kits available that you can grow at home, so I think we should all do what we can to incorporate seeing that cycle into our daily lives, even if only a little.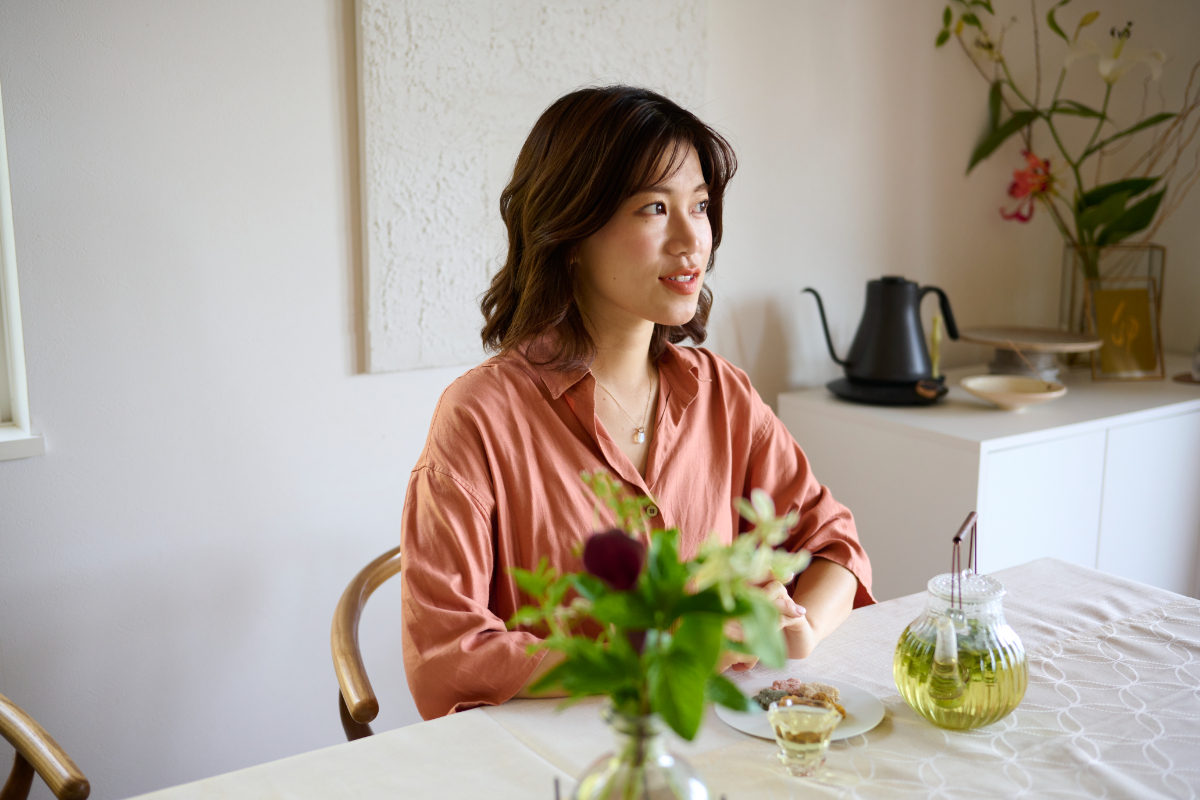 -For a special touch: When to use tablecloths-

HALU I use tablecloth mainly when there are guests. I also use it for anniversaries, celebrations, and other times when I want to make a little extra impact.
However, I sometimes hesitate to use it because I really don't want to waste it spilling food and making stains as such. We know that it is better to make good use of what we have, but we sometimes hesitate to do so because of a sense of waste.
Now that I know that eterble has a *cleaning* service, I will put it to good use and use it more!
HALU I have tablecloths, but I don't have a lot of table runners to match. Runners are difficult to match in size and length, so I thought this Azulejo cloth, which is a tablecloth and runner in one, was a great idea. I like the color scheme and how it blends easily into the interior.
*eterble's aftercare service*
eterble offers an aftercare service for those who want to take good care of their table linens for a long time. Skilled craftsmen of reliable quality, favored by professionals at first-class hotels, will carefully clean and repair by hand.
For more information, please click here.

-Something to sparkle you-
HALU When I was in my early twenties, I used to buy interior goods and sundries immediately on impulse when I thought they looked nice, but recently my thinking has changed.
When I was in my early twenties, I used to buy interior goods and sundries immediately on impulse when I thought they looked nice, but recently my thinking has changed.
Especially when it comes to dishes, they are not the kind of things you can keep on buying. So I try to leave it for a while. I only buy it if I still want the same thing even after a month.
When buying something new, I try to give what I already have away at a flea market to make some space for it. I try to be careful because I have a habit of addiction on collecting and it grows forever.
I also want to keep my heart fluttering when buying things. I feel that it seems a bit off if you buy something merely because the stuff is "sustainable". Eventually you will get bored when there is no sparkle towards the things you buy and goes into a vicious circle that you throw away the old and buy the new.
I think it is ideal to have "sustainability" beyond that.

-about the original sweet brand "mari"-
HALU When I was in high school, I went on an unreasonable diet and destroyed my body. That is when I started to gain proper knowledge of "food.
I had done something wrong, so I decided to do the opposite and try to do something I was good at that I could pass on to the children of my generation. At the time, I was good at making sweets, and my first thought was that it would be nice to do some sort of food education through sweets.
At mari, we add Japanese elements.
Raw-sweets tend to rely  a lot on foreign ingredients such as nuts and dried fruits. So I wanted to use more Japanese superfoods such as mugwort and white sesame seeds. Thus I started to incorporate into the recipes.
The cookies are made by slowly drying them for about 16 hours without baking, making them something you can eat without feeling guilty.
-To the beyond and overseas-
HALU I want to make the vegetables that we grow into the level where we can properly sell. I hope to become self-sufficient in food production there, and opening a "farm to table" restaurant next to my farm. Although, I know how hard the restaurant industry is, so I would like to work in restaurants as a "hobby" in a sense.
I would also like to expand my activities overseas.
I would like to live a way of life that allows me to come and go, while transmitting the good things about Japan. I'm thinking of going somewhere once in about two years, when I can still get a working holiday visa just in time!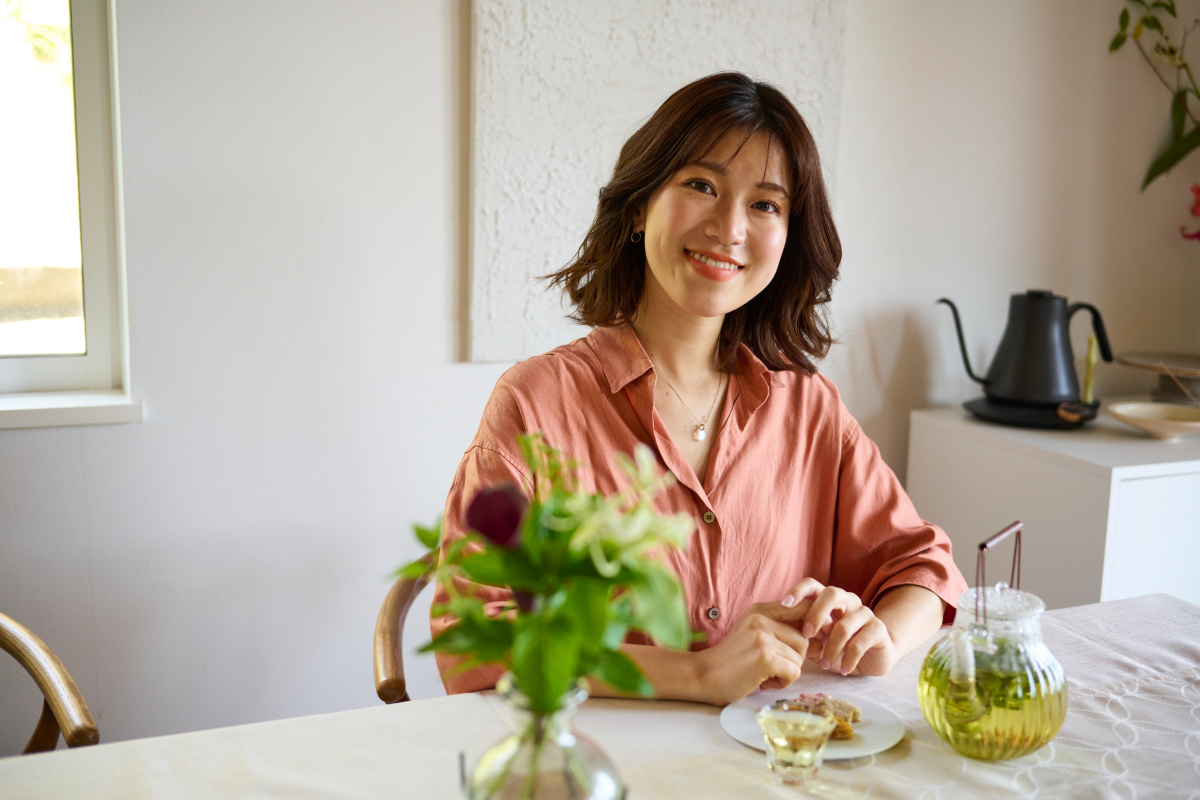 Profile:

HALU
Life designer, producer, and creator, working in a wide range of activities surrounding wellness and sustainability. From developing recipes for plant-based and raw sweets, to creating video contents, her activities are various. She also manages the wellness community "eticoya". In 2021, she launched the raw sweets brand "mari". She has been sharing her sustainable and creative lifestyle through SNS under the theme of "wellness and sustainable living with a sense of the calendar.

Instagram :
HALU | @haluchn
mari   | @mari_wa_jp